Are you looking for new and exciting ideas for your baby's photoshoot? Baby photographs are some of the most cherished memories of your child's early years. But choosing the right pose, background, and props for your baby's photoshoot can be tricky. That's why we've outlined the 21 best ideas for a baby photoshoot to help you capture beautiful memories that will last a lifetime. So what to wait for? Scroll down to find out more!
Baby photoshoots are a great way to capture those precious first moments of your little one's life. To make them more appealing, these photoshoots require numerous postures and objects. As a result, before capturing photographs for your little prince/princess to treasure the memories forever, you should thoroughly consider all of the elements. Additionally, if you are a new parent, don't forget to choose a photographer who will make you feel comfortable while handling your baby.
Generally, baby photoshoot ideas are classified into two types: traditional and non-traditional. You can either go for the classic ideas or try something new and innovative. But with so many options available, choosing the right one can be quite overwhelming. This blog has compiled a list of the best ideas for a baby photoshoot. From simple props to incorporating creative themes, there is something for everyone.
Best Baby Photography Ideas in 2022
As we said, baby photographs not only help you remember this amazing time, but they also make great gifts and can be enjoyed by the whole family. As parents, it's natural to want to capture every moment of your baby's life. While there are plenty of posed professional portraits you can book, sometimes the best shots are the candid ones where babies are themselves. The below list will help give you some inspiration for your baby photoshoot, and they are: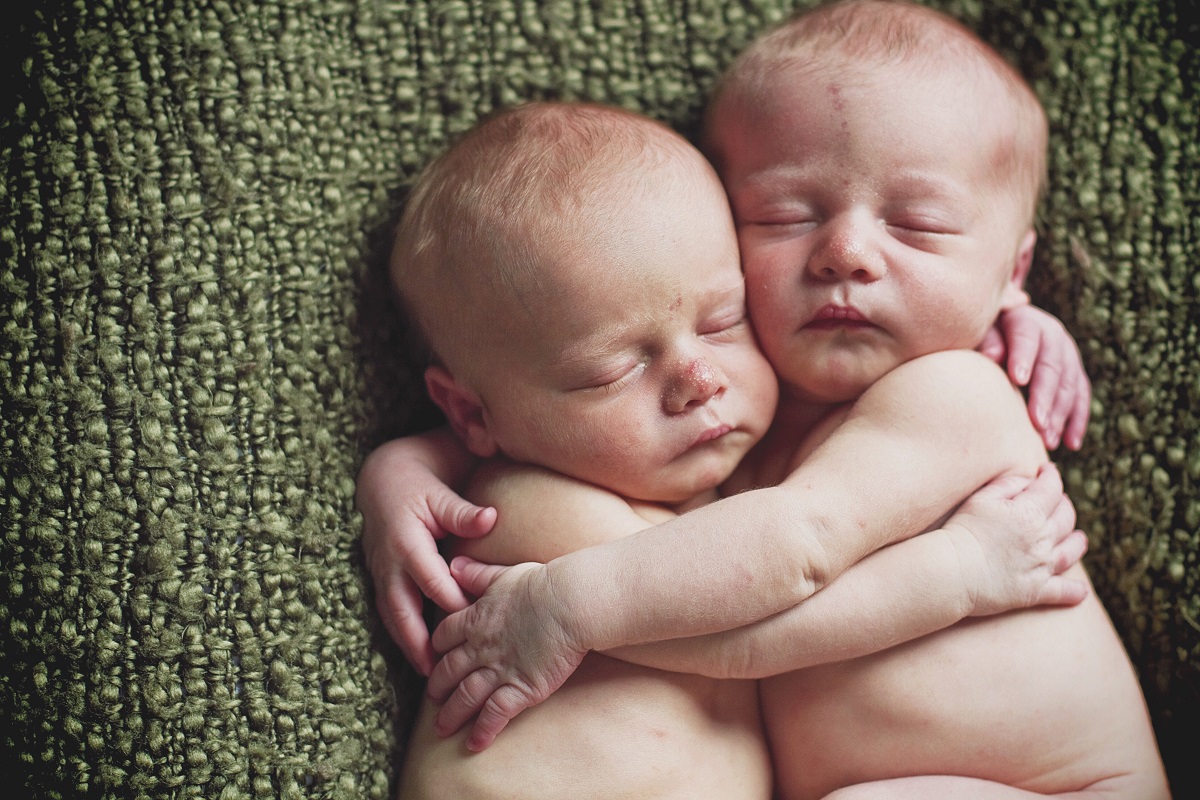 Baby Milestone Photos
This is a great idea for a baby photoshoot to capture all those important milestones. This could include taking monthly photos of when they start sitting up, crawling, their first steps, etc. You could even create a photo album or scrapbook with these milestone shots. Similarly, if you have a newborn photography session, you could also ask the photographer to take milestone photos. This could be their first bath, meeting family pets, and so on for newborn babies. However, this type of baby's photo shoot will require planning and coordination to get all the photos you want.
Use baby's favorite stuffed animal toys
The baby picture with stuffed animals always looks so adorable. This is a great way to incorporate some of the baby's favorite things into the photo shoot. You could have them hold onto their favorite stuffed animal or even sit or lie down with them. This could your baby girl favorite teddy bear or your baby boy's favorite blanket. This is also a great opportunity to get some close-up shots of the baby's face with their stuffed animal friend. If you are using creative props in your baby photography, ensure they are properly secured and safe so that baby can't pull or grab at them.
Cake Smash Photos
Is there anything cuter than a one-year-old smashing their birthday cake? This is a photoshoot that you'll want to remember and document. Be sure to get plenty of shots of them digging into the cake and close-ups of their messy little faces. You could also get creative with this photoshoot and do a themed cake smash. For example, you could have a beach-themed cake smash with a sandcastle cake or an animal-themed cake smash with a zoo animal cake. This baby photography idea will be remembered and cherished.
Bath Time Shots
This could be the perfect baby photo shoot idea if you want to capture some natural and candid shots. Bath time is usually a happy and playful time for little babies, so it's the perfect opportunity to get some great photos. Be sure to have your camera ready when they're in the tub so you can snap away. You could even turn this into a fun game and try to capture different expressions and emotions. For example, you could try to get a shot of them laughing, splashing around, or even just looking cute and sleepy.
Picnic in the Park
This is a great idea for an outdoor baby photoshoot. You can pack a picnic lunch and head to your local park or your backyard. This type of shoot is perfect for candid and posed shots. You could set up the picnic blanket and have the baby sitting in the middle while you take some photos. If you want to capture newborn photo ideas, this could be a beautiful idea shortly after they're born. You can use the picnic blanket as a prop and take some shots of them sleeping soundly or being cuddled by mom or dad.
Bubble Fun
Bubbles are always a hit with kids, so why not incorporate them into your next baby photoshoot? This is a great idea if you want to capture some playful and candid shots. You can blow bubbles and try to get some photos of the baby chasing them or popping them. This is also a great opportunity to get some close-up shots of the baby's expressions.
Nursery Rhyme Themed Shoot
For the baby's age, this could be a super cute and creative photoshoot idea. You could dress them up in outfits and props related to popular nursery rhymes. For example, for "Twinkle Twinkle Little Star" you could dress them in a star-studded outfit and put them in a crib with fairy lights. Or, for "Mary Had a Little Lamb" you could put them in all white with a stuffed lamb toy. There are endless possibilities for this shoot, so get creative and have fun with it.
Dressed Up Fancy
If you're looking for a baby photography idea that is both timeless and classic, then this one is for you. Simply dress your baby up in their best clothes and have a photoshoot. This could be done indoors or outdoors, depending on your preference. You could even do a themed shoot and dress them up in fancy clothes from a certain era. For example, you could dress them in Victorian-style clothing for a vintage feel. Alternatively, you could use a more modern approach and dress them in designer clothes. Either way, this will surely be a photoshoot you'll cherish forever.
In a Pumpkin Patch
This is a great fall-themed baby photoshoot idea. You can visit your local pumpkin patch and take some photos of the baby in front of all the pumpkins. This is also a great opportunity to get some family photos. You could even dress up the baby in a cute Halloween costume and take some photos in front of the pumpkins. With natural light and Fall colors, this makes for a beautiful and festive photoshoot.
Shots with older siblings
This is a great opportunity to get some beautiful family photos if you have older children. You could have a photoshoot with just the baby and their siblings or include the whole family. This is a time when you'll want to capture some natural and candid shots. Be sure to snap away while they're interacting and playing together. You could even get shots of them holding hands or hugging each other. This is a great way to document the special bond between siblings.
Baby shots of tiny feet and hands
This is another great way to capture some natural and candid shots of your baby. You can get creative with this and take photos of their tiny feet or hands in different ways. For example, you could try taking a close-up photo of their little hand holding onto yours. Or, you could try taking a photo of their feet in the sand at the beach. These types of photos always make for great memories and gifts.
Shots with your pet
If you have a pet, then get a few shots of them with your baby. This is always a cute and unique way to capture some memories. Plus, it will be great for your baby to have photos with their furry friend as they grow up together. However, in continuous shooting mode, the camera will keep taking photos even if your pet moves away from the baby. So, make sure to keep an eye on them and be ready to snap a photo at any moment.
In a Basket of Flowers
You will need a basket full of flowers for this photo shoot idea. Place your baby in the centre of the basket, and surround them with plenty of colorful flowers. This is a beautiful way to capture some memories of your little one. To capture the happy baby, you should use props like balloons or big toys.
Professional Portraits
While candid shots are great, sometimes it's also nice to get some more posed and professional photos. You could book a session with a newborn photographer or a family photographer. They will know how to capture the perfect shots and make you look your best. This is also great if you want to get some holiday photos or update your family portraits.
Wearing Mommy's or Daddy's Clothes
This is a sweet and innocent way to capture your baby's personality. Simply dress them up in some of your clothes (or your partner's clothes) and take some shots. You can even get creative with this and do a little photoshoot with different outfits and props. However, remember that you don't want to make your baby uncomfortable, so only do this if they seem happy and content.
Peek-a-Boo!
This is a classic game that you can play with your baby during a photoshoot. Simply hiding behind something and then popping out to surprise them is sure to get a few giggles. You could try hiding behind a blanket for newborn baby photos and then revealing their cute little face. This is a great way to get some natural shots of your baby's reactions and expressions.
Baby shots with a blanket
The photoshoots with a baby warm blanket are always so adorable. You can use different props to make it more interesting, like a basket or a box. Place the baby on their tummy on the blanket and let them explore their surroundings. This is a great way to get candid shots of your baby's movements and expressions.
Mom's favorite shots
There are certain shots that every mom loves. These are the shots that capture the innocence and beauty of your baby. They can be close-up shots of their little face or candid shots of them exploring their surroundings. Whatever type of shot you choose, make sure it is something you will cherish for years. However, don't let this pressure you into getting a certain type of shot; just go with the flow and take whatever photos you feel capture your baby's personality the best.
On a Swing
Swing shots always look so cute and peaceful. If you have a swing set in your backyard, take advantage of it! If not, you could always try taking the swing to the park. Either way, this is a great way to capture some beautiful photos of your baby. However, ensure that someone is there to help you, so your baby doesn't fall out of the swing.
Swaddled newborn shots
Newborns look so cute when they're all swaddled up in a blanket. This is a great way to take some peaceful and serene photos of your little one. Just make sure that you're careful not to wrap them too tight and that they're comfortable. Furthermore, for this type shot, it's best to take them indoors, where the lighting is better and more controlled.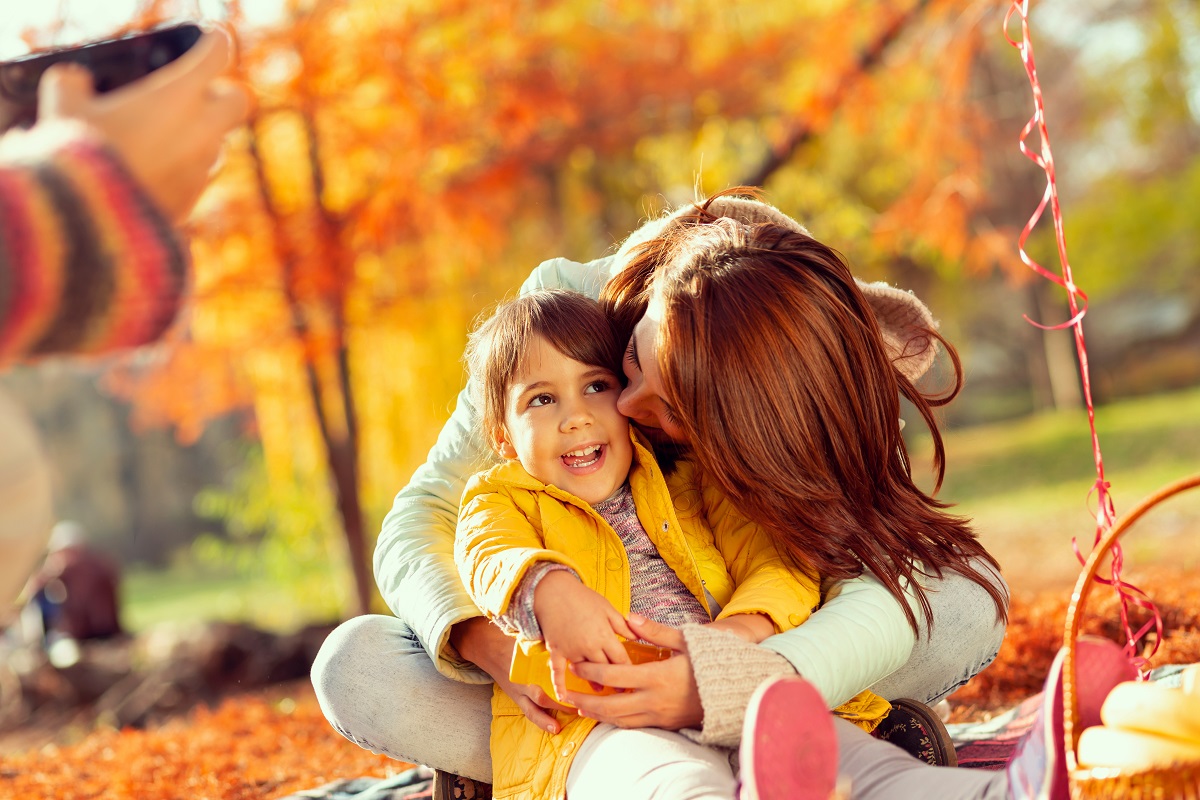 In the Arms of Mom and Dad
There's nothing sweeter than a photo of a baby in the arms of their parents. This is such a special moment that you'll want to remember forever. Try to take some shots from different angles and distances. For example, you could try taking a close-up shot of your baby snuggling into your neck. Or, you could take a photo of the three of you from further away. Either way, these types of photos always make for great memories.
What is the best age for a baby photoshoot?
Though 12 to 16 weeks old is the best age for a baby photoshoot, the baby is still very new at this age and has not started to squirm and move around too much. They are also sleepy and will cooperate with your photographer more easily.
If you wait longer than 16 weeks, the baby may become more active, and it will be harder to get them to stay in one place for a photo. Additionally, their features may start to change as they grow older, and you may end up with photos that don't look quite as good.
What should your wear for newborn photography?
As well as newborn photography is a very special moment for you and your family. You want to dress in a way that will make you feel comfortable and natural. You also want to choose clothes that complement the props and settings the photographer has chosen. Here are some ideas to get you started:
For girls: A simple white dress or romper with lace accents can be beautiful and elegant. A tulle skirt with a onesie or bodysuit is also super cute!
For boys: Khaki or navy shorts with a white shirt always looks dapper. Add a bowtie or suspenders for extra cuteness!
Accessorize: final touches like tutus, headbands, necklaces, shoes, and hats can add personality to your photos.
Be sure to communicate with a professional photographer about your vision for the shoot, and don't forget to have fun! These cherished memories will last a lifetime.
What should your baby not wear to a photoshoot?
You'll want to avoid a few things when dressing your baby for their photoshoot.
1) Avoid big, poofy clothes – they take up a lot of space in the photo and can be distracting.
2) Avoid busy patterns – these can also be distracting in photos.
3) Avoid white or light-colored clothes – they tend to photograph very blandly.
4) Avoid clothing that's difficult to move in – your baby will likely be crawling and rolling around, and you don't want them tangled up in their clothes.
5) Try to stick with soft, neutral colors – they photograph well and look good in any lighting.
6) And finally, avoid clothes with logos or other branding – it can be distracting and take away from the focus of the photo shoot, which is your beautiful baby!
Should parents be in newborn photos?
Most professional photographers will say yes, parents should be in newborn photos! And there are several good reasons why. First of all, newborns change so quickly. They grow and develop at an amazing rate, and you don't want to miss capturing your baby's early days and all the special details.
Another reason is that getting a good newborn baby photo by yourself can be hard. They're often very sleepy and may not cooperate for long periods of time (not to mention that they're tiny, so it can be tough to get everything in the frame!). Having someone else there to help can make things a lot easier – plus, it gives you the chance to be in a few photos with your baby too.
Lastly, including parents in newborn photos is a great way to capture the love and connection between you all. These are the memories you'll want to look back on and cherish for a lifetime.
The Conclusion
As you can see, there are many different themes and ideas for a baby photoshoot. These ideas will work perfectly if you want to capture your little one's personality and first milestones. Just be sure to choose a photographer who knows how to make your vision come to life. If you hire professional photographers, make sure about the photo props and ask for some tips before starting the photoshoot. From sleeping baby photos to bathtime shots, you can't go wrong with any of these ideas. We hope you enjoyed this list of best ideas for baby photoshoots. If you think we've missed any, please feel free to share your own ideas in the comments below! Thanks for reading!